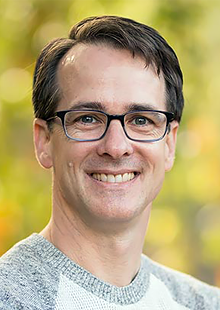 ABOUT

Professor and Associate Chair for Academics & Research

Dr. Muhlstein has worked as an engineering consultant at Exponent, Inc. (Failure Analysis Associates). In September, 2002 he joined the faculty in the Department of Materials Science and Engineering at The Pennsylvania State University and was tenured and promoted to associate professor in 2008.

Dr. Muhlstein's research focuses on understanding the mechanisms of fracture and fatigue in bulk and thin film materials, including polymers, composites, metals, and ceramics. He is a Co-PI of the Composite Hybrid Materials Interfacing (CHMI) NSF-funded Industry-University Cooperative Research Center (IUCRC) and Associate Director of the Mechanical Properties Characterization Facility (MPCF). He currently serves as the Program Chair of the 15th International Conference on Fracture (ICF15).
EDUCATION & AWARDS

Education

B.S. in Materials Science and Engineering from the University of California, Berkeley (1994)
M.S. in Metallurgy from the Georgia Institute of Technology (1996)
Ph.D. in Materials Science and Engineering from the University of California, Berkeley (2002)