The School of Materials Science has a stellar academic advising team that provides on-going, intentional, educational partnership dedicated to student academic success.  It is advantageous to meet with your academic advisor at least once a semester and to become familiar with your advisor.  You can always count on your academic advisor to give accurate, complete and factual information about your degree requirements and if necessary refer you the appropriate source for the information you need to be a successful student. 
Advising Mission Statement:  In keeping with the institution's strategic goal of "Progress and Service" our mission is to provide academic resources and support services through the mentorship of students.  We will assist students in developing meaningful educational plans and career goals while promoting student autonomy, personal growth and sense of responsibility. 
Advisor's Goals:  Our goal is to promote a responsive and supportive environment for our students.  This will be achieved by encouraging self-acceptance, self-understanding and personal accountability.  We will continuously strive to advance our student's intellectual and cultural development and teach them to become engaged, self-directed learners and competent decision makers.   
Advisement Meeting Protocol
Advisement is a chance to work one on-one with your advisor to plan your academic path: outline your course plan for the next academic year, plan study or work abroad, coop/internship, undergraduate research, or other participation in enrichment programs.
All Students: The School of Materials Science and Engineering places a "HOLD" on all undergraduate registration prior to Phase I registration. The "HOLD" is removed after the student has consulted with his or her academic advisor. Academic Advisement is held for three consecutive days each term before Phase I registration. Undergraduates are to make appointments with their assigned advisor for advisement by any one of the following methods: Face-to-Face, Email or phone. Transfer, dual degree, JEPHS (Joint Enrollment Program for High School Students) and RETP (Regents Engineering Transfer Program) students are assigned an academic advisor by Dr. Fred Cook
To access the annual meeting advisement forms, click here.
Prospective Students
Change of Major to MSE informational flyer
Information To Know
MSE Ethics Requirement!
There is an ethics requirement for the MSE degree. 
These course options are different than the GT Ethics course options shown in the GT catalog.  SENIORS, please check your Degree Works page via Buzzport to verify you have met this requirement. If not, and you're planning to graduate Spring 2015, you will need to pick up a course before the end of Phase II Registration. 
The MSE Ethics course options are listed in your Degree Works page under Core Area "F." They are as follows: CS, 4001, 4002, PHIL 3105, PHIL 3109, PHIL 3127, PHIL 4176; HTS 1084, HTS 3032; INTA 2030; LCC 3318 or PUBP 3600.
Courses HTS 2084, HTS 3032, INTA 2030 & PUBP 3600 can be used to satisfy multiple requirements such as Social Science/Humanities/MSE Ethics/Global Perspective Overlay
---
Undergraduate Academic Advising Team: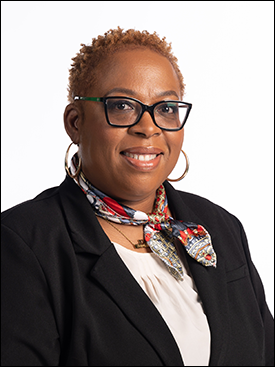 Shirley Manchester
Academic Advisor II
Contact: Walk-ins and Appointments
Email: shirley.manchester@mse.gatech.edu
Campus Phone: 404-894-2850
Fax: 404-894-9140
Office Location: Love Bldg. Room 296
As an Academic Advisor, Shirley guides MSE undergraduate students through their academic career by being the student's principal point of contact for academic issues that impact progress towards the degree. Students look to Shirley to assist them with course planning, registration, academic counseling, and connection with other campus resources/opportunities. In addition to advising, Shirley assists with advisement during FASET, Registration, overload/permits, change of major and administrative processes for Undergraduate programs. She is also the liaison for Career placement in partnership with the GT Career Office as well as MSE's Commencement coordinator.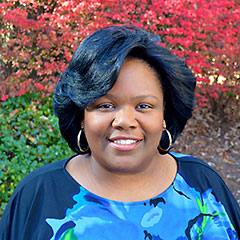 Renita Washington Ph.D.
Academic Advising and Program Manager
Overall Management of Staff and academic processes in the UG office
Contact: Walk-ins and Appointments
Email: renita.washington@mse.gatech.edu
Campus Phone: 404.894.2852
Fax: 404.894.9140
Office Location: LOVE 286