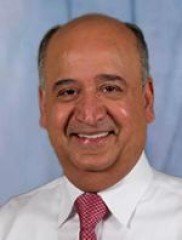 The National Academies of Sciences, Engineering and Medicine have named MSE Professor Naresh Thadhani as one of 14 members of the 2022-2023 Jefferson Science Fellows class. 
Established in 2003 by the U.S. Department of State and U.S. Agency for International Development, the Jefferson Science Fellowship program serves as an innovative model for engaging the American academic science, technology, engineering and medical communities in U.S. foreign policy and international development. Fellows are tenured faculty at institutions of higher education who spend one year on assignment at the Department of State or with the Agency for International Development, using their specific expertise to contribute to foreign policy or international development. 
Thadhani is internationally recognized for his work in shock-compression and high-strain-rate deformation behavior of materials and will serve his fellowship with the Bureau of Overseas Buildings Operations (OBO), U.S. Department of State, in Washington DC, as a Foreign Affairs Officer (Subject Matter Expert in Materials), starting on August 15. OBO is responsible for the building, construction, and renovation of U.S. embassies and consulates around the world.
"I am looking forward to participating in this new experience. It will be a unique opportunity to contribute my scientific expertise, while learning about how technology permeates global policy and how policy decisions influence technological advances," Thadhani said.
Jefferson Science Fellows are selected based on their stature, recognition and experience in the national and international communities related to their expertise; their ability to understand and translate new scientific advancements and their impact on policy discussions, as well as articulate such information to the general public; and related experience that may help the individual succeed in their fellowship.