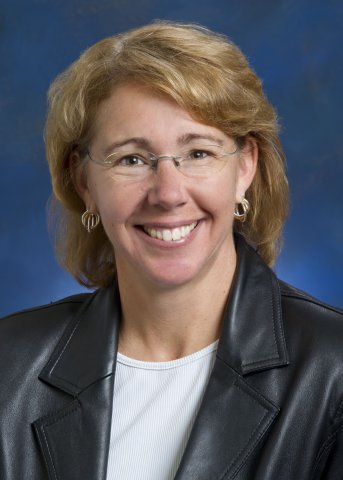 Georgia Tech astronaut Sandy Magnus talks about the Artemis mission, America's return to the moon, and the opportunities it presents to the next generation of explorers. 
NASA has taken the first big step toward returning to the moon. The first Space Launch System — SLS — rocket lifted off from Kennedy Space Center on Nov. 16. 
The Artemis I mission is sending an uncrewed Orion capsule into space and around the moon for 26 days. 
During her career at NASA, Georgia Tech alumna and Professor of the Practice Sandra "Sandy" Magnus spent more than six months in orbit aboard the space shuttle and International Space Station. While the retired astronaut won't have the opportunity to fly on an Artemis mission, she's excited for humanity to stretch beyond low Earth orbit again — and for the opportunities this new era of space exploration presents for her students.
Magnus is jointly appointed in the Daniel Guggenheim School of Aerospace Engineering, the School of Materials Science and Engineering, and the Sam Nunn School of International Affairs. In this lightly edited conversation, she reflects on what the first Artemis launch heralds for our exploration of the moon and its impact on the next generation of astronauts and engineers.