Congratulations to Netra Gandhi, Girish Hari, Ethan Damiani, and Rhea Prem for their remarkable creation, the FADpad. This invention serves as a vital tool in disease detection and holds the promise of saving countless lives.
The journey of the FADpad began as a school project, a testament to the team's dedication and passion for advancing healthcare solutions. Recognizing its potential, they took a bold step and entered it into the prestigious 2023 Collegiate Inventors Competition. Today, they stand proudly among the top 10 finalists.
The accolades don't stop there; the winning team will receive a prize of $10,000 and patent acceleration support from the U.S. Office on Patents and Trademarks. This recognition reflects the FADpad's immense potential to make a lasting impact in the field of disease prevention.
The team's journey reached a milestone when they were interviewed against the backdrop of "The Mill" by 11 Alive, showcasing their inspiring journey and dedication to innovation. Their achievements are not only commendable but also a testament to the power of creativity and determination in addressing critical healthcare challenges.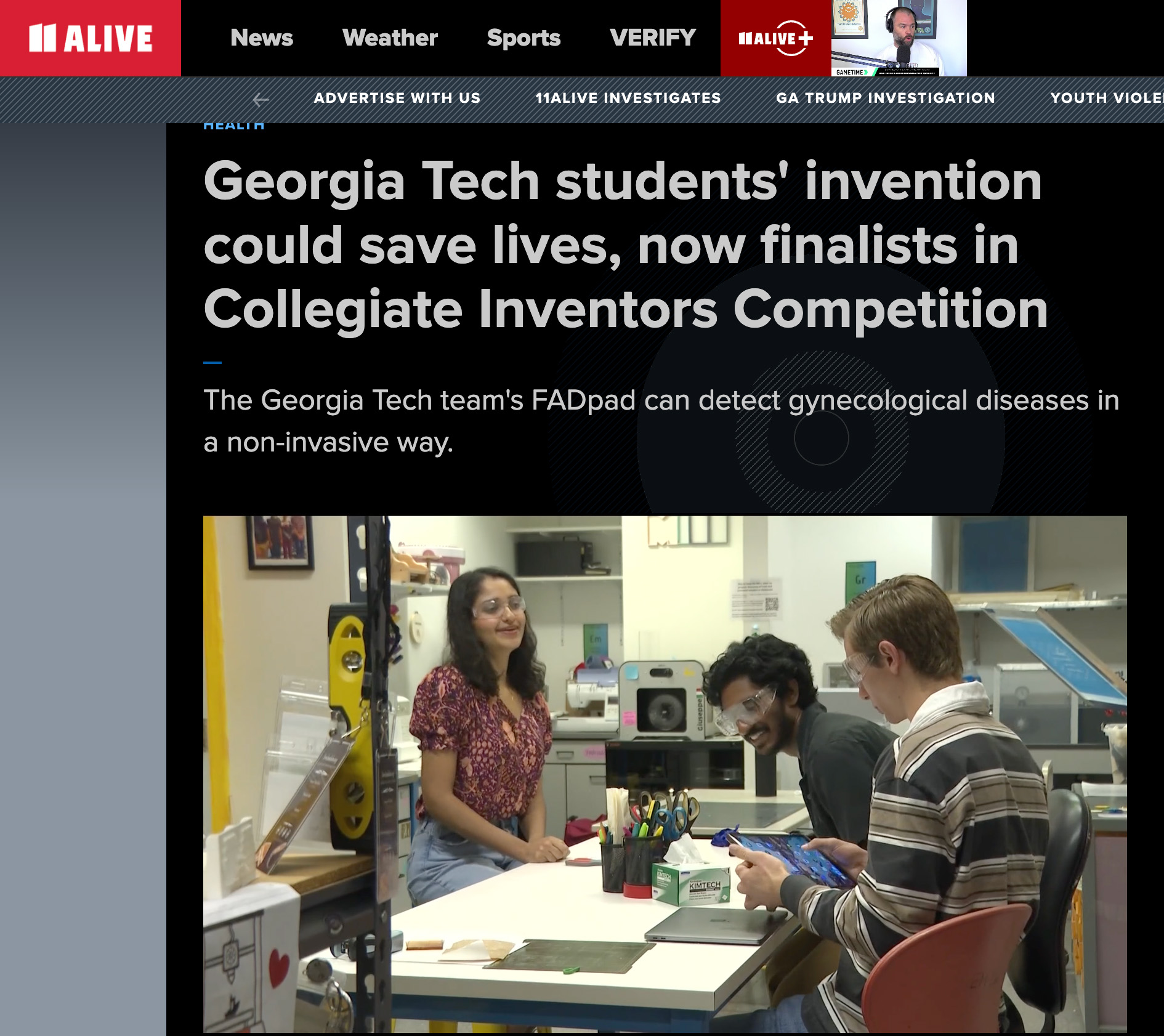 The Collegiate Inventors Competition final will be in Washington D.C. on Oct. 24, but there's a People's Choice award that you can take part in happening right now!