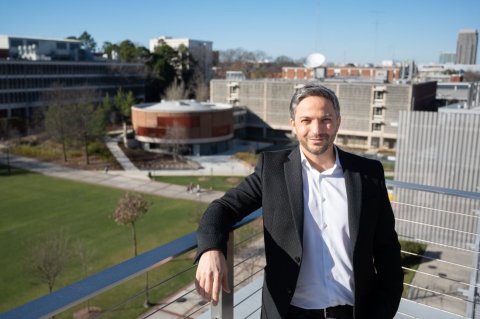 SILA NANOTECHNOLOGIES RECEIVES $100 MILLION IN FUNDING FROM THE U.S. DEPARTMENT OF ENERGY FOR BATTERY TECHNOLOGY
Entrepreneurs and those who support and nurture them must be tenacious visionaries, possessed with the ability to predict the future. Leaders at the Georgia Institute of Technology's ATDC and VentureLab demonstrate these skills again and again as they select companies for their programs that hold the promise of changing the world.
One such company, Sila Nanotechnologies, an engineered materials company focused on improving energy storage, went through the program a decade ago. Still, Gleb Yushin, a professor in the School of Materials and Engineering and co-founder and chief technology officer of Sila, remembers the impact the experience had on his company.
"I wanted to start a business focused on using materials science to make a global impact, but I had no business expertise," Yushin said. "So, the support and guidance I received from ATDC and VentureLab were remarkably useful for me. They helped instill confidence in me and my vision of building a battery materials company that would dramatically increase Li-ion energy density with silicon anodes and other material technologies."
The confidence they instilled, plus the mentors who worked with him on the business side – an area way outside his comfort zone at that time – were the most important parts of working with the entrepreneurship programs, he said.