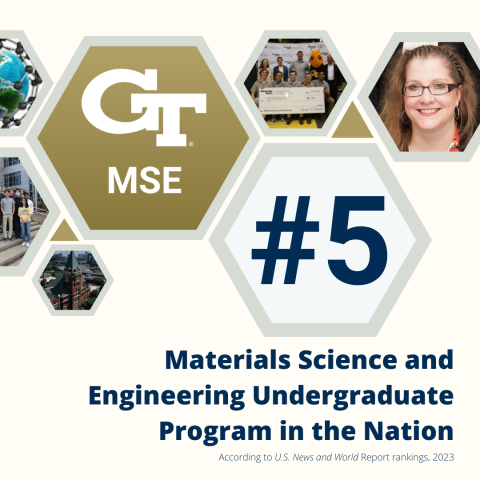 For the first time, seven of Georgia Tech's College of Engineering's undergraduate programs are ranked second of better in the nation according to the U.S. News and World Report Best Colleges rankings released Sept. 12.
All 10 of the College's engineering programs remain ranked in the top five for the fifth year in a row. MSE is ranked at No. 5, tied with the University of Michigan – Ann Arbor.
Overall, the College is ranked No. 4 in the country — continuing a seven-year streak in that spot — and again tied with the California Institute of Technology. Among public universities, the College is No. 2 in the country.