Talk Title:
"Sugar Plastics: From the complexities of fundamental synthetic chemistry to their commercial development as next-generation sustainable materials".
Location:
College of Computing 16
Abstract: 
A primary interest in the Wooley laboratory is the production of functional polymers from renewable sources that are capable of reverting to those natural products once their purpose has been served. A long-standing focus has been the development of synthetic methodologies that transform sugars, amino acids and other natural products into polymer materials. This holistic life cycle approach is of importance from the perspectives of sustainable sourcing of materials feedstocks, while creating mechanisms for breakdown of the polymer materials after useful lifetime is complete, and providing for biological and environmental resorption of breakdown products. The overall process impacts the need to address the increasing accumulation and associated hazards of plastic pollution from the environmental persistence of non-degradable, petrochemically-sourced polymer systems. Moreover, inherent diversities of natural products provide opportunities to expand the scopes, complexities and properties of polymers, by utilizing fundamental organic chemistry approaches. This presentation will highlight the development of synthetic methodologies for the preparation of sustainable polymers, block polymers and crosslinked network materials from carbohydrates, taking advantage of their stereochemical complexities and invoking in-situ structural metamorphoses to produce degradable polymers of diverse compositions, regio- and stereochemistries, and that can be made to exhibit a range of properties. Academically, we've made significant fundamental advances involving the development of synthetic methodologies that allow for the transformation of a broad range of natural products into next-generation sustainable, degradable polymers. Through partnership with Teysha Technologies, Ltd, advances are also being made toward commercial translation of carbohydrate- derived degradable plastics that are expected to become of great environmental benefit and societal impact. As scaled-up production of biomass-based biodegradable polymers continues to grow, we've recognized a need to avoid competition with resources that are important to food, fuel, construction and other societal demands. Therefore, we're turning to unique supply chains, including harvesting of naturally-derived building blocks from black soldier flies, a rapidly growing feed crop industry. Target materials are designed for potential applications in diverse areas, from energy, to medicine, to the environment. Examples will highlight contributions that polymer chemistry can make toward bulk technological materials that are capable of impacting global needs, such as water-food-energy-health, and the grand challenges that must be solved in the coming decade, while also emphasizing fundamental synthetic chemistry advances.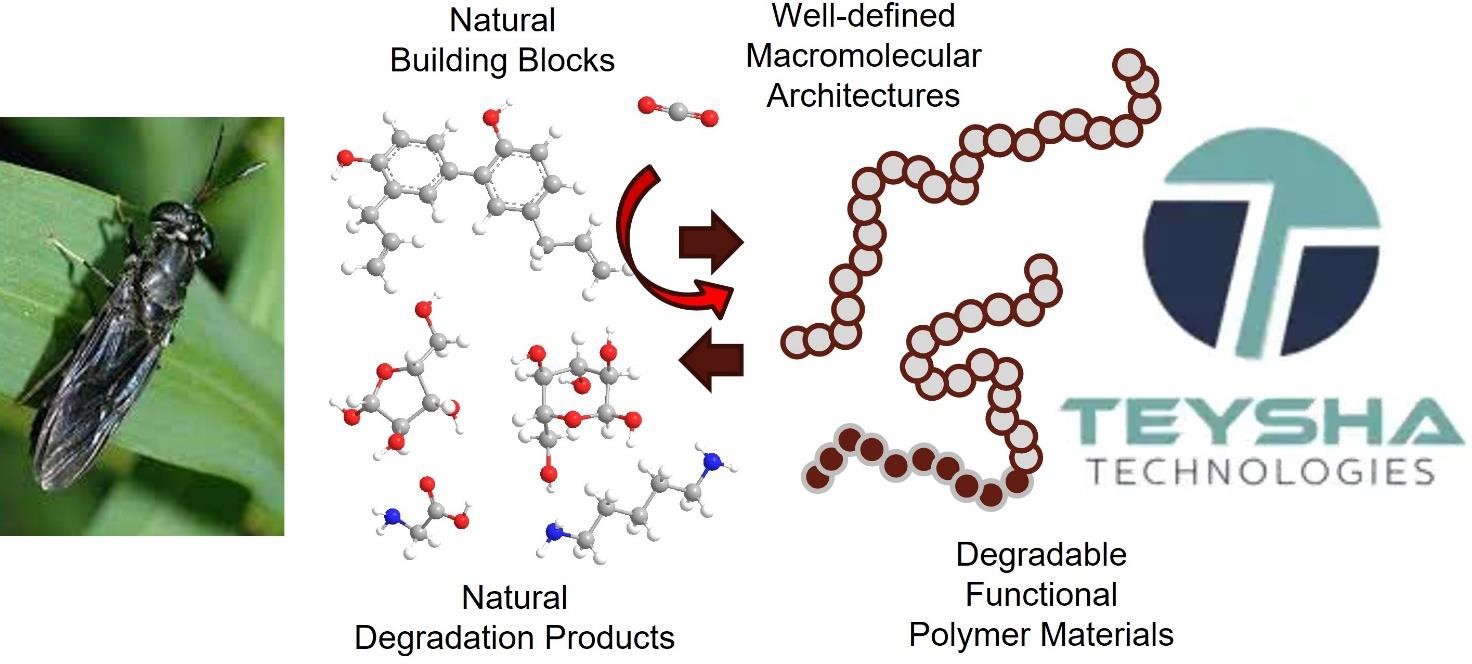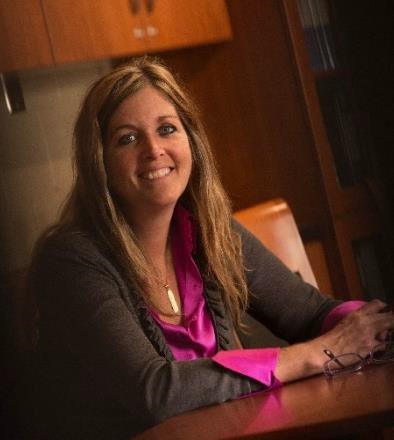 Karen Wooley holds the W. T. Doherty-Welch Chair in Chemistry and is a University Distinguished Professor at Texas A&M University. She studied at Oregon State University (B.S., 1988) and Cornell University (Ph.D., 1993). The first sixteen years of her independent academic career were spent at Washington University in St. Louis, Missouri and she then relocated to Texas A&M University in July 2009. In addition to her academic positions, she is the co-founder and President of Sugar Plastics, LLC, and Chief Technology Officer of Teysha Technologies, LTD. Research interests include the synthesis and characterization of degradable polymers derived from natural products, unique macromolecular architectures, complex polymer assemblies, and well-defined nanostructured materials. She has designed synthetic strategies to harness the rich compositional, regiochemical and stereochemical complexity of natural products for the construction of hydrolytically-degradable polymers, which have impact toward sustainability, reduction of reliance on petrochemicals, and production of biologically-beneficial and environmentally-benign natural products upon degradation – these materials are expected to impact the global issue of plastic pollution and address challenges resulting from climate change. Recent awards include election as a Fellow of the American Academy of Arts and Sciences (2015), National Academy of Inventors (2019), American Association for the Advancement of Science (2020), American Institute for Medical and Biological Engineering (2020), and National Academy of Sciences (2020); she was also named as the 2021 Southeastern Conference (SEC) Professor of the Year.